MAGIC DIETS DO NOT EXIST!
Eating fewer calories ends up forcing the body to accumulate more fat!
The moon diet, the soup diet, the apple diet, the astronaut diet, the seed diet… You can list hundreds of miracle diets that are on magazine covers and on TV shows. But in Alive We tell you the secret of what they have in common: they are dangerous to health and all fail. Most of our guests have tried the diets that exist in the market and they all reach the same conclusion: they don't work. The first problem is that the hypocaloric wave diets that focus on a single type of food are unfeasible and show short-term results, but with dire side effects known to many as the "Bounce Effect" or "Yo-Yo Effect."
The second problem they bring is that they appeal to the will of the person and not being custom designed, at some point they become bored and impossible to sustain, so they are always abandoned. This generates the rebound effect which brings excessive pressure that translates into an obsession to the point of counting calories, weighing tens of times a day, among other behavioral disorders. Stress levels rise, as a result, serious eating and psychological disorders such as impotence, frustration, lack of confidence and low self-esteem occur.
All this, in case it was not much, strongly weakens the immune system, among endless collateral damage. This is the secret that nobody tells you, that is why we need to show you what works and is endorsed by our guests along with the support of our professional team of excellence, generating wonderful results that remain in time. Alive It is based on the change of metabolism, through a change of habits in a totally personalized way that have academic support and proven results.
Our guests in a week are re-educated through a comprehensive strategy that covers the entire spectrum of factors that affect healthy eating.
| | AGE | WEDDING ALIVE | INITIAL WEIGHT STAY ALIVE | WEIGHT END STAY ALIVE | KILOS LOST |
| --- | --- | --- | --- | --- | --- |
| LUISA | 46 | 7 | 87K | 83K | 4K |
| JESUS | 55 | 7 | 103K | 98K | 5K |
| MARIA | 47 | 7 | 69K | 63K | 6K |
| JUAN | 47 | 7 | 103K | 95K | 8K |
| PINK | 58 | 7 | 104K | 97K | 7K |
| ESTEBAN | 79 | 7 | 87K | 83K | 4K |
| ALBERTO | 52 | 3 | 102K | 99K | 3K |
| MANUEL | 77 | 7 | 83K | 78K | 5K |
| ADRIAN | 52 | 7 | 93K | 88K | 5K |
PERSONALIZED PROGRAM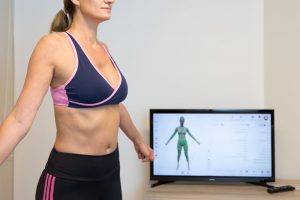 Much more than a diet: A personalized weight loss program with follow-up
hotel professional 5 stars
First we will examine your fitness, weight and your own weight loss needs.
Then, our team of health professionals will determine achievable goals through a healthy eating scheme. We will accompany you with the Health Coaches by monitoring your progress with high-end technology.
With our Slimming program you will have a gourmet diet prepared especially for you, without invasive treatments so that you achieve a balance between your body-mind and everything in a dream environment with 5 Hospitality stars first level.
Lose weight, gain a better quality of life, this is the moment and for that Alive We give you two options, so you can choose how to make your change: ALIVE RATE or PREMIUM RATE
CONSULTATIONS AND STUDIES

PROFESSIONAL CONSULTATIONS
• Medical consultation with a Doctor of General Medicine
• Check with Nutritionist and 3D Body Scanner to check in
• Consultation with Doctor Esthetician
• Consultation with cosmetologist and Facial Scanner
• Consultation with Psychologist
• Control and follow-up consultation with Nutritionist
• Check with Nutritionist and Body Scanner 3D to check out
EUROPEAN EQUIPMENT TREATMENTS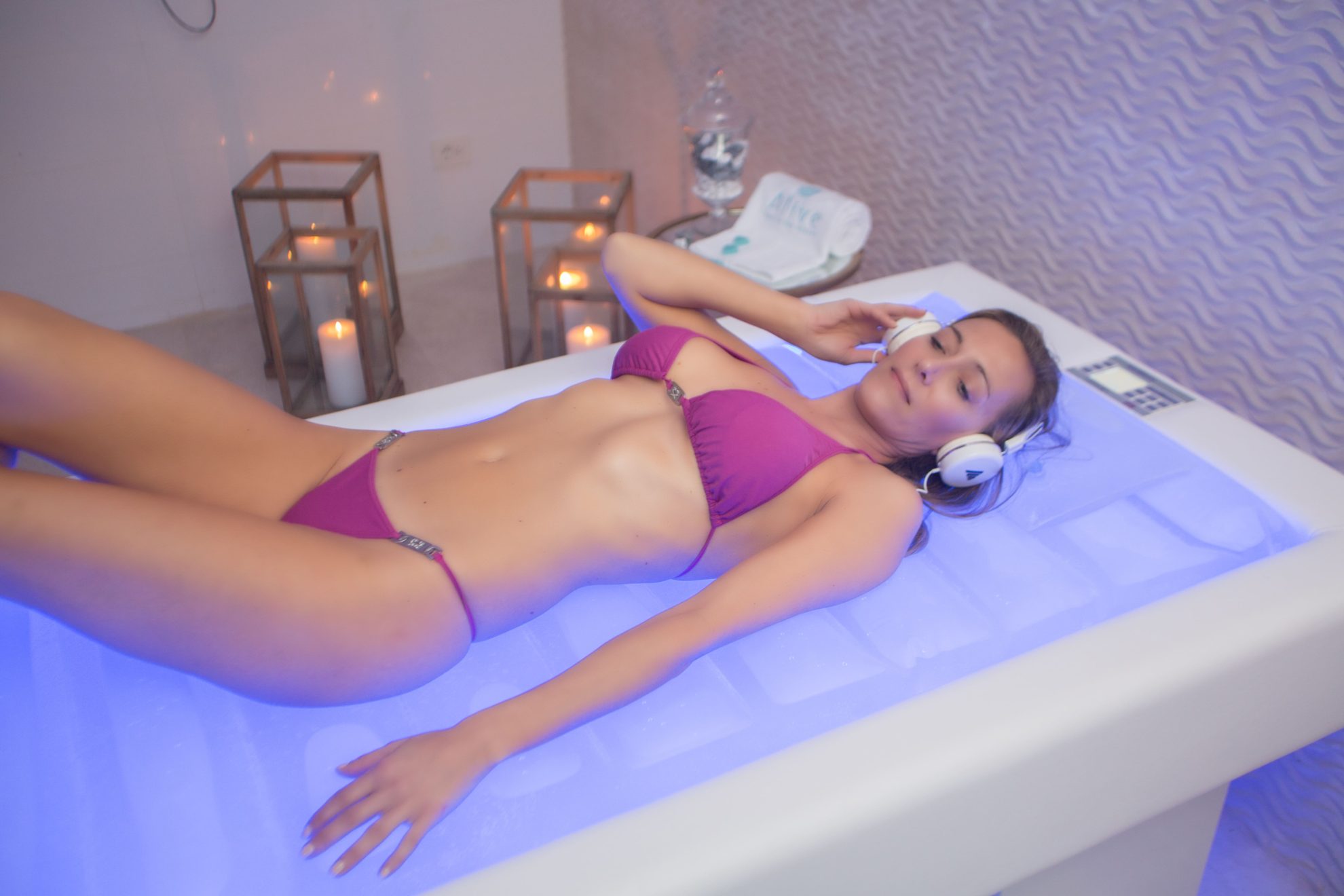 • A session of Wellness Maniluvio and Pediluvio
• A massage Alive Relax
• A Circuit Alive Relax, composed of Under Water Massage, Exfoliating and moisturizing treatment on Alive Water Mattress or Himalayan Salt and Scottish Shower
• A Circuit Alive Sensations, which includes Relax Pool, Ice Fountain, Under Water Massage, Shower Sensations Alive
• Two Reducing Massages on Alive Water Mattress or Himalayan Salt
• A session of Massage Experience
• Two Lymphatic Drains
• A Shock Reducing Massage
• A Hair Recovery Massage
• One session of 90 minutes of body and facial treatment in Alive time Machine
• A session of 50 minutes of comprehensive body treatment on Alive time Machine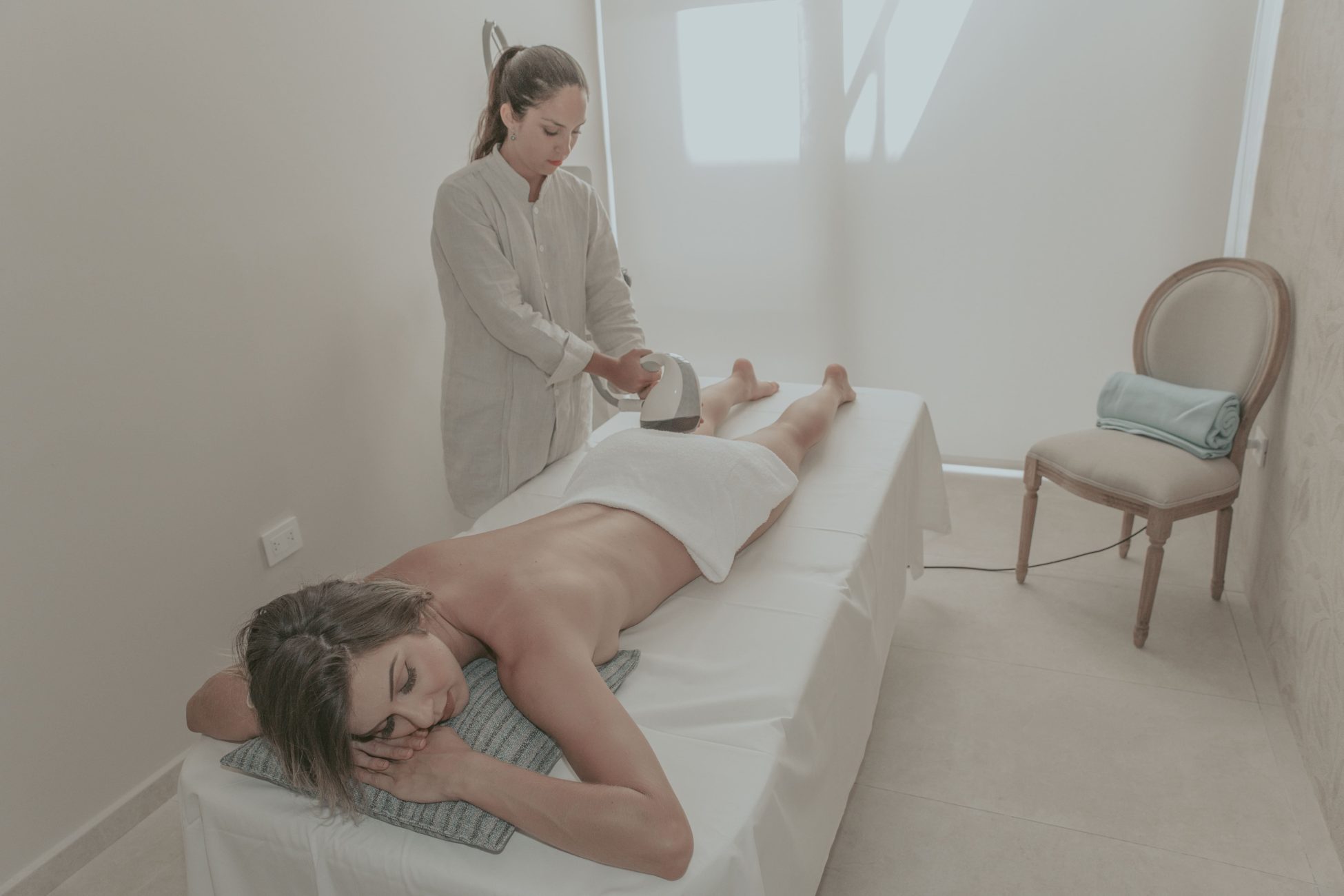 • A Reflexology session
• One session of Salt Capsule
• A session of Alive Zero Gravity

ACTIVITIES

OUTDOORS ACTIVITIES
Trekking
Active walk
Running
Bikes
PHYSICAL ACTIVITIES IN POOLS WITH VANGUARD EQUIPMENT
Acquaspinning
Acquazumba
Acquajump
Water walker
Acquaeliptic
Hydrogym

HOLISTIC ACTIVITIES
Yoga
Meditation
Breathing
Mandalotherapy
PERSONALIZED TRAINING WITH KINESIS HIGH-RANGE EQUIPMENT
Spine hygiene
stretching
Calisthenics
Subaerobic exercise
Fitness

PLAYFUL ACTIVITIES
Cinema night
Noche de baile
Board games night
Karaoke Night
Live music
Tango show
Latin rhythms
Bingo with prizes
Cooking class
TRAVEL OF THERMAL CONTRAST
Alive Indoor and outdoor paths on a daily basis
SERVICES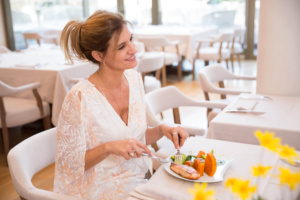 • 5 Luxury Stars Hospitality
• Daily and personalized follow-up by Health Coaches.
• Nursing service.
• Personalized phytotherapy.
• Custom herbal teas.
• Food Alive Gourmet personalized with 6 daily meals:
Breakfast, lunch, dinner and 3 daily snacks.
• Nutritional follow-up during the stay.
• Talks and workshops by the medical team of Alive.
• Healthy cooking classes.
• Nightly entertainment: Live music, Special shows, Games.

ALIVE GIFT
USD 500 in services and treatments from the Medical & Beauty Clinic during your stay.
Our exclusive beauty clinic where you can enjoy an exclusive facelift rejuvenation treatment without surgeries or the reduction of localized fat, among other treatments.
STAY FINISHING

• A final consultation with our multidisciplinary professional team is included to evaluate the objectives achieved and develop the recommendation of guidelines to follow to continue with the reeducation of habits
• Delivery of Health Plan.
OPINIONS OF OUR GUESTS